Road to Retirement: Webinar Series
Get on-demand access to the full 7-Part Road to Retirement webinar series, covering topics like taxes in retirement, social security, retirement healthcare costs, and more!
What's Included?
Fill out the form to receive automatic on-demand access to 7 retirement-related webinar recordings to watch at your own pace.
Each part is broken into chapters, outlined below: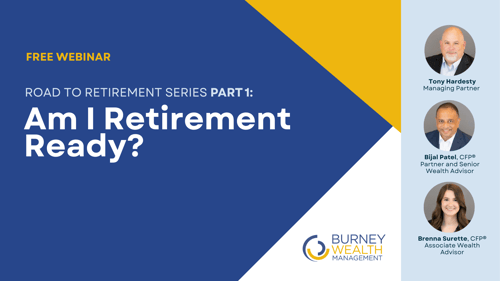 Part 1: Am I Retirement Ready?
Should I retire?
How do I retire?
Can I retire?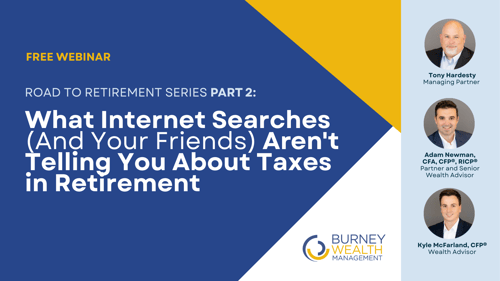 Part 2: Taxes in Retirement
Retirement vs. the working years
Tax treatment of the typical retirement income building blocks
Key factors that determine YOUR retirement tax bill
How to proactively plan for taxes in retirement
What can you do to feel more confident?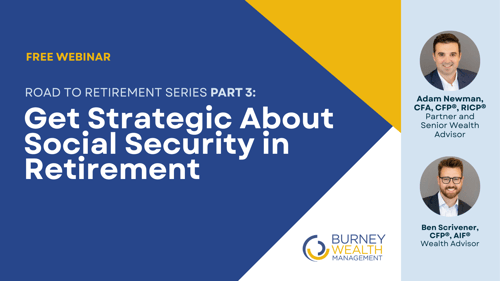 Part 3: Get Strategic About Social Security
The value of Social Security
Will Social Security be there for me?
How are Social Security benefits calculated?
What are some common Social Security claiming mistakes?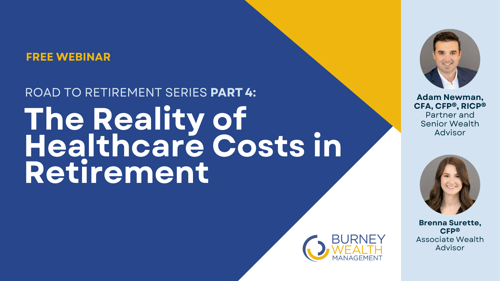 Part 4: The Reality of Retirement Healthcare Costs
Early retirement healthcare costs

Understanding Medicare

Long-term care - is it for you?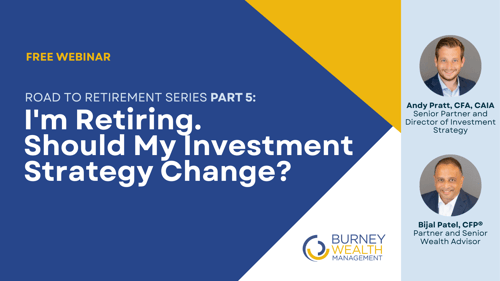 Part 5: I'm Retiring. Should My Investment Strategy Change?
Pre-retirement (accumulation phase)

Retirement (distribution phase)

Revisiting your retirement plans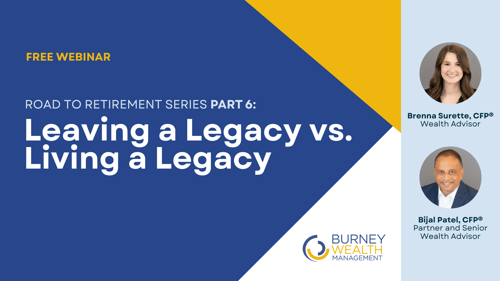 Part 6: Leaving a Legacy vs. Living a Legacy (Estate Planning)
Make changes to your account when needed
Understand the process of setting up your trust
Live your legacy through charitable giving
Communicate with your loved ones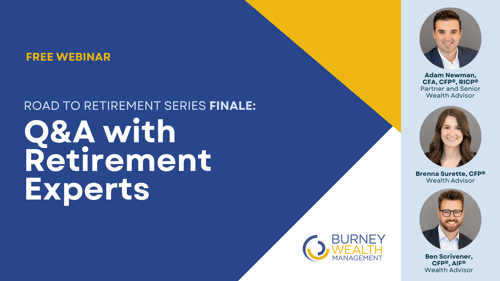 Part 7: Q&A with Retirement Experts
Retirement experts answer questions from a live audience
Fill out the form to get access now!