Medicare 101 (Part 1): The Basics of Medicare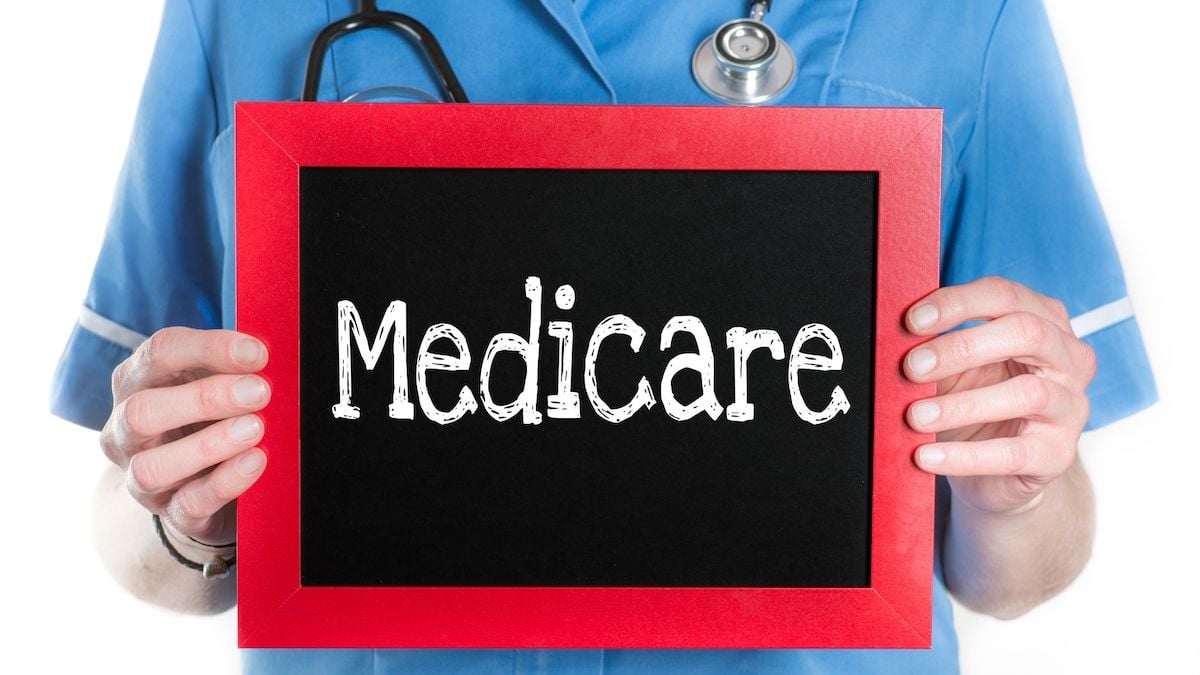 Medicare is something that impacts millions of seniors every year and is understood by few. There are many layers to Medicare and important decisions that need to be made. Retirees (as well as those working past age 65) are left to educate themselves to make the best health care choices for their situation.
Making the wrong decisions with your Medicare benefits can mean higher premiums, out-of-pocket drug costs, and even paying more in taxes. Making the right decisions for your situation can mean lower premiums, better coverage, and even paying less in taxes.
In this multi-part blog series we will cover the basics of Medicare, the various coverage components, and the important considerations for Medicare enrollment.
Part 1 will focus on the basics…‍
What is Medicare?
Medicare is a government program providing health insurance designed for those ages 65 and older and in some cases, others that are younger needing certain assistance. It is administered by a branch of the Department of Health and Human Services (HHS), which is the federal agency that runs the Medicare program.
Medicare is a basic health insurance program that looks and feels like your typical plan. You pay a monthly premium along with deductibles, co-payments, and coinsurance in exchange for health coverage.
What makes Medicare different from what many have experienced during their working years is that when compared to a common employer provided health plan, you are left to make many of your own decisions and faced with more complex benefit elections.‍
How is Medicare Paid For?
Medicare is funded through payroll taxes, earnings on investments inside of the Medicare trust fund, and taxes on Social Security benefits.‍
When Do I Enroll in Medicare?
Medicare enrollment typically occurs on or around age 65, depending on your circumstances and month of birth.
Medicare enrollment happens in several different ways. You are automatically enrolled in Medicare Parts A and B if the following apply to you:
You are receiving Social Security benefits at the time you reach age 65
You receive railroad retirement benefits
You have already been receiving Medicare because you have been eligible for Social Security disability benefits for 24 months
Note: Enrollment in Parts C and D are not automatic and you must choose a private insurer to proactively enroll for these coverages. We will review this in more detail in a future blog post.
Others who do not meet any of the exemptions from the list above have to enroll themselves! Failing to enroll or enrolling late can result in penalties via increased premiums.
To avoid any penalties or lapses in coverage, it is very important to enroll during your initial enrollment period. This is the three-month window before the month you turn age 65 and the 3 months after you turn age 65. If you happen to miss your initial enrollment period, you'll need to wait to obtain coverage during the general enrollment period, which is January 1-March 31 for coverage starting July. This would potentially result in a lengthy and unwanted delay in health coverage.
NOTE: There is one exception to the above rule around the initial enrollment period. If you are still employed at age 65 by an employer with 20+ employees and covered by their group health plan, you will want to check with your benefits administrator to discuss the pros and cons of enrolling in Medicare while still employed. If they advise you not to enroll in Medicare while still covered under their plan, you will qualify for a Special Enrollment Period (SEP) based on when you retire or terminate employment. Click here to learn more about Medicare and special enrollment periods.‍
What are the Different Parts of Medicare?
Our following blog posts in this series will focus specifically on each part of Medicare (and their costs) in more detail, but here is a general summary of the pieces of the Medicare puzzle:
1. Part A (Hospital Coverage)
This is considered the "catastrophic" coverage component of Medicare and covers the following services:

Inpatient care in a hospital
Inpatient care in a skilled nursing facility (not custodial or long-term care)
Hospice care
Home health care


2. Part B (Medical Insurance)



This is considered the "maintenance" coverage component of Medicare and covers the following services:

Medically necessary doctor's services
Outpatient care
Home health services
Durable medical equipment
Other medical services
3. Medigap (Supplemental Insurance)
Designed to cover the "gaps" in coverage between Parts A and B and is offered through private insurance companies.
4. Part D (Prescription Drug Coverage)
Provides access to prescription drug coverage and just like Medigap policies, is offered through private insurance companies. The Part D plan you chose will be very specific to your current drug needs.
5. Part C (Medicare Advantage)
These plans are an alternative to enrolling in steps 1-4 above, which is typically known as "Original Medicare" and look and feel a lot like the insurance plans you've likely had while working. These plans have different features, costs, and coverage limits compared to Original Medicare.
Note: You have the option of either enrolling in Original Medicare, outlined in steps 1-4 above, or you can elect to purchase a single Medicare Advantage policy through a private insurer to replace Original Medicare. This decision depends on your preferred doctor, overall financial situation, and health care needs. Consult with a financial advisor or health insurance specialist to determine what is most appropriate for you.
What does Medicare NOT Cover?
It is very important to understand what is not covered by Medicare, such as:
Dental care
Eye examinations related to prescription glasses, dentures, and cosmetic surgery
Acupuncture
Hearing Aids and examinations for fitting them
Long-term care services
Many of these costs will need to be paid from your retirement savings. According to the Employee Benefit Research Institute (EBRI), a man needs about $144,000 and a woman needs $162,000 for a 90% chance of having enough savings for health care expenses in retirement.
A comprehensive retirement plan will consider projected Medicare costs and out-of-pocket costs to help you better understand your chances of success or risks of running out of money.
To learn more about Medicare and the specifics, the government has a great resource that It publishes annually, titled Medicare & You, that reviews the Medicare system and coverages in greater detail.
---
Advisory services are offered through the Burney Company, an investment adviser registered with the U.S. Securities & Exchange Commission. Registration as an investment Adviser does not imply a certain level of skill or training.