The Medicare Advantage Alternative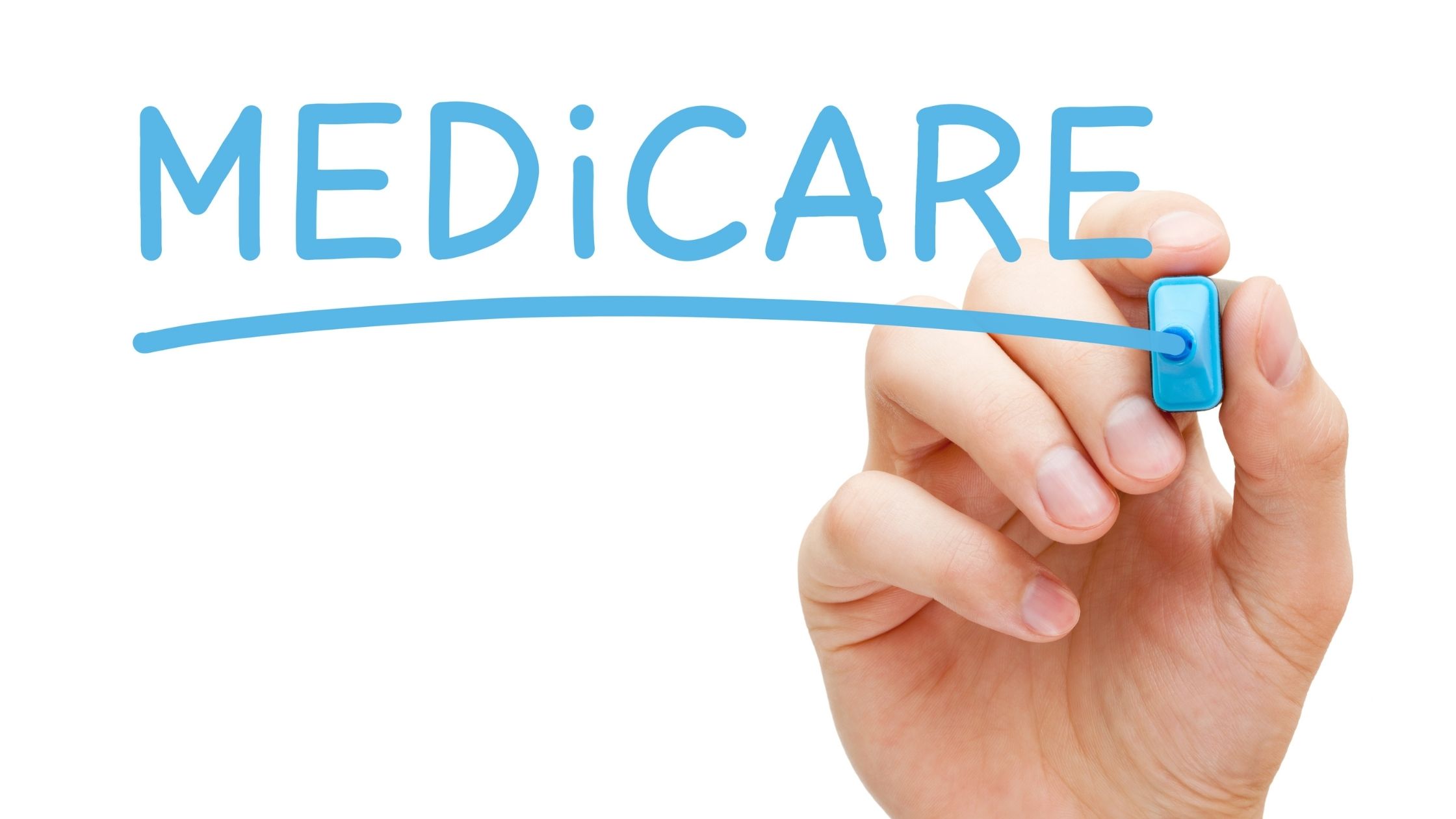 We just released an extensive Medicare blog series that focused specifically on what is known as "Original Medicare" (Parts A, B, D, and potentially a Medigap policy to supplement your out-of-pocket costs).
There is a need to explore the other alternative, which is to purchase a Medicare Advantage plan (also known as Part C) through a private insurer to replace Original Medicare. The graph below, taken from the Medicare & You handbook, provides a great visual of your two options when it comes to Medicare coverage: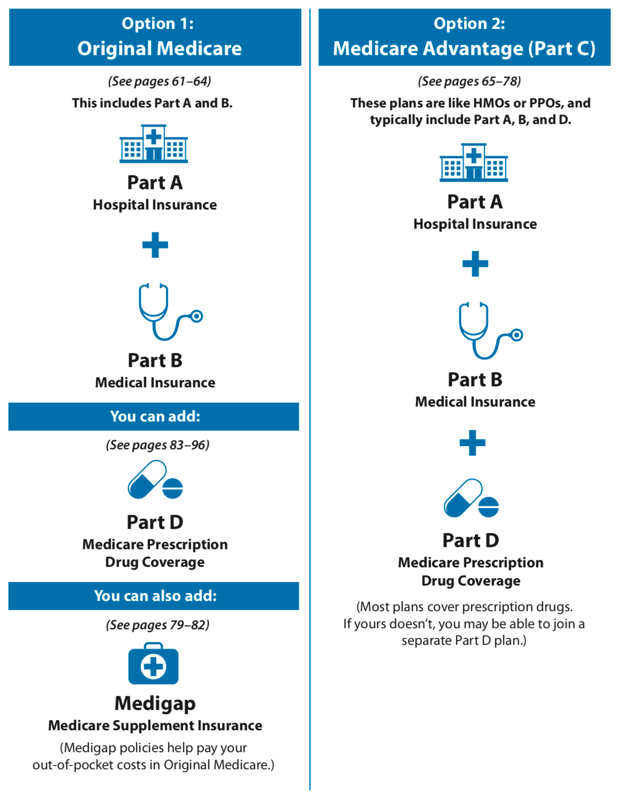 Option 1 – Enroll in Original Medicare
When you elect to go with Original Medicare, you sign up for Parts A and B. Next, you decide what type of prescription drug coverage you want by enrolling in a Part D policy with a private insurer. In Step 3, you determine if you want supplemental (Medigap) coverage. We covered the specifics of these coverages and costs in our prior posts.
Please note: Medicare shows Part D and Medigap policies as optional, but we believe that proper planning should include both given all of the missing coverage areas in Parts A and B.
Option 2- Purchase a Medicare Advantage Plan (Part C)
The second way to get Medicare is through a Medicare Advantage plan. There are many companies in each state offering Medicare Advantage plans, so if you go this route it will be important to shop for plans and find one that meets your needs.
Medicare Advantage plans are offered through private insurance companies that contract with Medicare. Medicare pays an amount to the plan for each member's care, and the plan is responsible for providing the care. You may have to use the network's doctors or hospitals, which is why it is absolutely crucial that you research potential plans and see if your preferred care providers are included. Many times the decision between Original Medicare versus a Medicare Advantage plan comes down to the relationships you have with your care providers and the networks they participate in.
Medicare Advantage plans typically look and feel like the insurance coverage you've always had; you get a single insurance card and everything is covered under one policy. This is often seen as a benefit when compared to Original Medicare, which has multiple individual components to track. However, these plans also have different deductibles, copayments, and coinsurance amounts so there will be pros and cons from a cost perspective to weight.
As with Original Medicare, drug coverage is shown as optional, but we highly recommend that you choose a Medicare Advantage plan that offers prescription drug coverage.
Unfortunately, there is no clear-cut answer on which of the two options for Medicare enrollment is best for you. It will often depend on your preferred doctors, current health status, and budgetary restrictions. We highly recommend you coordinate with your financial advisor and a health insurance expert to make the right decision for you and your family.
To learn more about Medicare and the specifics, the government has a great resource that It publishes annually, titled Medicare & You, that reviews the Medicare system and coverages in greater detail.
‍
---
Advisory services are offered through the Burney Company, an investment adviser registered with the U.S. Securities & Exchange Commission. Registration as an investment Adviser does not imply a certain level of skill or training.