Women's History Month Spotlight Summary
Hayley Mills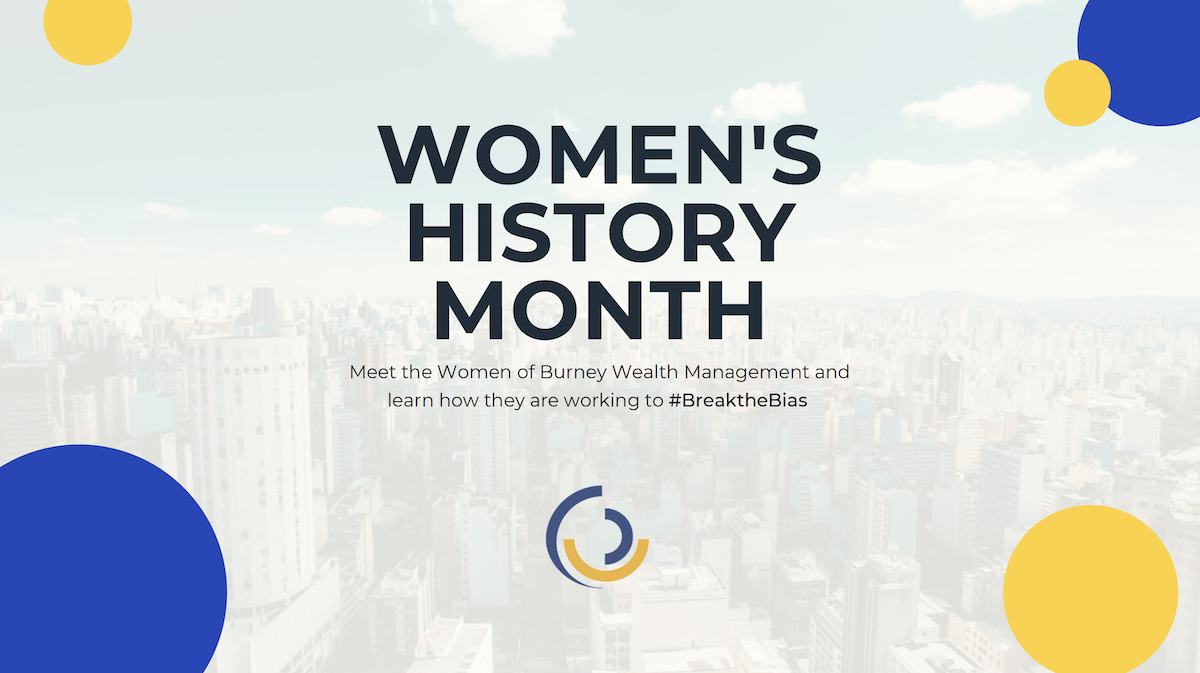 What is Women's History Month?
Whether you saw a social post or heard from a friend, we are sure you came across the term "Women's History Month" during March. Although the month of March is considered Women's History Month, the "big day" of celebration is March 8th. International Women's Day, marked annually on this date, is a global day celebrating the social, economic, cultural, and political achievements of women around the world. This day is also used as a significant call to action for women's rights and gender equality. Companies, individuals, and industries come together to celebrate the achievements women make and to rally for gender parity.
Why is Burney important to us?
Here at Burney Wealth Management we took the month of March to celebrate the women in our office and the impact they have on our company and our industry. These employee spotlights reflected into our compliance department, client service team, wealth advisors and marketing team. We are lucky to have not only young talent but also seasoned veterans of this industry helping Burney operate daily. We spoke to each of them about what led them to Burney and why they chose this team.
Client Service Associate, Christie Snider, reflected on Burney's commitment to its employees. "We are lucky to be a part of a company that encourages women to strive for new goals and to grow with the company instead of staying stagnant."
Although everyone had different qualities that they loved about the company, each individual had a moment dedicated to culture. With companies evolving as technology progresses, it is getting harder to make external connections with other individuals, making a company culture a key for employee satisfaction. The advantage to having a smaller company is we can truly operate like an extended family. The women of Burney Wealth Management lend their continued faith in their company to its mirrored faith in its employees and the value each and every one of them holds to the bigger picture.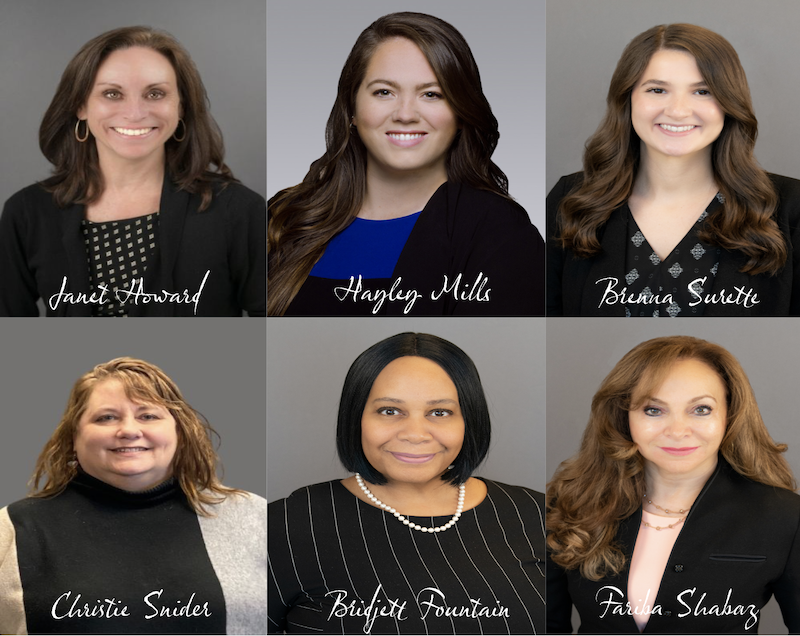 How are we helping to #breakthebias?
Every year International Women's Day is backed by a theme with 2022's theme being #BreaktheBias. This campaign is focused on, per its namesake, breaking the bias on the stereotypes women are held to in our society. Whether these are unconscious or deliberate, these set biases make it challenging for women to make advances in their personal and professional lives. With the institutionalized standards preset, knowing these biases exist isn't enough. Effort is needed to level the playing field. The women of Burney Wealth Management gave their thoughts on how we can #BreaktheBias.
Wealth Advisor Brenna Surette spoke specifically on the gender parity in the financial industry, "Over 75% of Certified Financial Planners are men, so as a woman in this space, I thrive to be a mentor to other women looking at this career, and to highlight what it takes to succeed in the industry."
Director of Client Service, Janet Howard, also gave her experienced insight, "When I started in the late 90's there were two women in an office of about thirty men. Throughout my years in this industry, it has been at a constant half growth but with my time at Burney I have seen Burney's belief in talent and diligence over gender." Breaking the Bias is not something that will happen in a year or even a decade. It is a cause that needs to constantly be watered and fought for every day, not just in the month of March.
We leave you with a quote to all the women working towards advancement from our Marketing Specialist Hayley Mills, "Be so good that they can't ignore you."
[further information can be found at https://www.internationalwomensday.com]
‍