What Happened in the Stock Market Yesterday?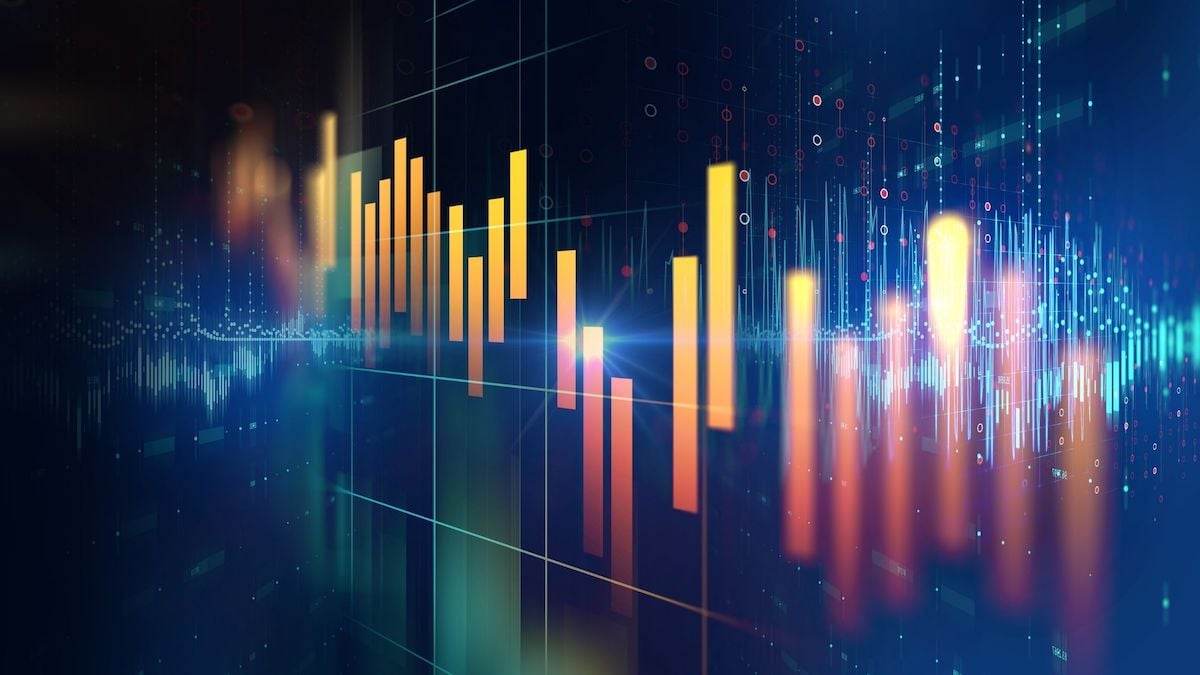 This article was originally published in October of 2018, following a particularly bad day in the stock market. We now update it on a regular basis to stay up to date, but you can find the historical information below.
Disclaimer: We believe that watching the day-to-day gyrations of the stock market is more likely to drive you mad than to help. Over the long run, the stock market is an incredible money-making machine, but it is not as obvious from one day to the next. If you'd like to talk to a financial advisor about your long-term investment strategy, drop us a line.
What happened in the stock market - September 2022
Since our last update, 2022 has resumed reminding investors of what investing in the stock market can feel like, with a continuation of the selloff that began the year and of the decline of some of the more favored investments of 2021 like the ARK Innovation ETF. These trends can prompt questions for investors such as: What does this selloff mean for my portfolio? How will this downturn impact my ability to reach my financial goals? Will I have enough money now to retire on schedule? Feeling this uncertainty is only natural and driven by our behavioral biases and the financial media's play on them, it can often lead to poor financial decisions. However, drawing support from data and a shift in mindset can guide investors through uneasy market periods like this year and help them stay the course.
Investing during a selloff is hard. Every day of stock market declines brings on a fresh bout of nervousness driven by investors' behavioral biases. Loss aversion, or the cognitive bias that makes them feel twice as much pain from losses as they do joy from gains, makes them tune in more to what is happening in the market during selloffs than they otherwise would during good times. What's more, the financial media, motivated by generating clicks and playing on their negativity bias, or their amplified emotional response to negative events compared to their emotional response to similar positive events, bombards them with headlines describing stocks sliding due to one factor or another. This moves investors to check their portfolios likely more than they should and creates an environment where they feel compelled to act by either making wholesale changes to their exposure to stocks or going to cash, both of which can have negative impacts on their portfolio returns and ability to hit their financial goals.
So what should investors do in times like these? Relying on data to guide financial decisions can be effective tools for managing the uncertainties that come with investing in a selloff. While it can often feel during these periods that stocks will be in a freefall forever and that investors are doomed to suffer through a bear market for the foreseeable future, this is typically far from the truth. Stock market selloffs, although a regular and healthy feature of the stock market, are not the typical market environment investors are subject to. Going back to 1928 there have been an equivalent 22 bull and bear markets and importantly, the bull markets have lasted longer, with the average bull market lasting 1,209 days compared to the average bear market lasting 356 days. This means that an investor is 3.4 times more likely to be investing in a bull market than a bear market and will be investing in a bull market in 7.7 out of every 10 years of their investing lifetime. A clear winner in favor of the good times.
Bull and bear market count and length is one thing, but what about returns? Here again the data gives us reason to rejoice. Not only is the average bull market longer than the average bear market, but its returns are also much more positive than the average bear market returns are negative, with an average bull market return of 133.1% compared to an average bear market return of -36.6%.
At a factor of 3.6 to 1, the positive returns of bull markets more than compensate investors for the extra pain from losses they must endure during bear markets. This additional return together with the relatively longer length of bull markets compared to bear markets paints the true, much more positive picture of what the experience of investing in the stock market has been like over time.
The data shows investors what has happened in the past and can inform them of what will potentially happen on average, however they can still be left wondering what to expect going forward specifically during the current selloff. Looking for answers from the financial media or economic forecasts is often a losing strategy, but what investors can do is notice that after every bear market since 1928 stocks have at some point reached new all-time highs again and based on this fact, they can adopt a mindset of considering the positive returns that would need to happen at each lower market level for the market to recover to new highs. Viewing declines through this lens, any additional amount of decline provides investors with the opportunity to capture the even greater positive returns needed to get back to new highs, or a concept that is more commonly described as now being "a good time to buy".
Adopting this buyer's mindset can be challenging due to the factors we've acknowledged already but fortunately reframing the upside can help. The key here is to ask yourself how long you think it will take for the market to recover and based on your answer to that question, to back into the returns needed to reach new highs over that time horizon. Using the average bear market decline of -36.6% and an even worse scenario of a -50% decline, the annualized returns needed to recover from a bear market can be particularly attractive and even when stretching the recovery out over five years, can be almost no worse than the 10% long-term average return of the stock market.
This reframing of the question to focus on what would need to happen going forward can provide investors with the confidence to stick with their investment strategy.
All data and mental frameworks considered, investing during a selloff is hard and there is not a one-size-fits-all strategy for dealing with these periods. Understanding the loss aversion behind their negative emotions, recognizing the financial media's play on their negativity bias, and relying on data and reframing the upside, among other approaches (1) (2), can be effective tools for helping investors manage the difficulties of investing during a selloff. And sometimes, something as simple as talking through concerns with your advisor can be the right solution. If you are feeling nervous, reach out to us. We are here to listen and help guide you through all market environments, both good and bad.
---
What Happened in the Stock Market 10/2018?
Stocks sell off.
It is an inevitable, even healthy feature of stock markets. Yesterday, the previously high-flying NASDAQ led the market lower, falling by 4%. The primary reasons given for yesterday's move included global stock market weakness, especially in China, and fears over rising interest rates.
If anything, days like yesterday underscore the importance of diversification. While Information Technology stocks account for much of the gains this year, they sold off more than defensive sectors, such as Consumer Staples. Small-cap stocks also held up better than Large-caps. Rotations in and out of certain types of stocks happen and happen quickly. This is a good reminder why we stay invested across all economic sectors even when a sector struggles relative to the others.
The macro story is still largely positive and, while the economy is not the stock market, strong economic activity is the long-term driver of corporate earnings and thus prices. Globally, 93% of countries have growing economies and U.S. companies, despite positive year-to-date returns, are cheaper now than they were at the start of the year as earnings growth has outpaced growth in stock prices. The fundamentals remain strong.
Prior to this week, we enjoyed a period of tranquil markets as there was not a move in the S&P 500 of 1% or more in any trading session during the third quarter. If you recall, there was a similar situation in 2017. These extended bouts of calm contrast sharply against the sudden 3-4% drop. Despite the barrage of notifications pushing headlines designed to grab attention, the truth is this type of move is typical. On average, there are 3.5 days like it a year.
Yes, stocks sold off yesterday and, yes, they could continue selling off. Or they could continue setting all-time highs.
Rather than react and make big investment decisions based on a bad down day(s), we encourage investors to reflect on what a 4% decline actually means for them and their financial future (if anything at all). Are there pending life events that might require you to balance your portfolio with additional, less volatile asset classes? Are you on track to meet your goals regardless of short-term market movements?
We are here and willing to have a conversation to discuss your questions and concerns. While we won't be adjusting portfolios based on short-term gyrations, we acknowledge these movements can be scary and are available to listen.
You need a clear strategy to protect and build your investments and assets. We always say "a great life doesn't plan itself." You need someone alongside whom you can trust and help you figure it all out.
Getting help is simpler than you might think:
1. We listen.
Let's have a conversation where you ask us your questions and tell us what you'd like to achieve to find out how we can help.
2. Get clarity.
Even before becoming a client, we present you with a custom plan – not a run-of-the-mill package.
3. We help you make it happen.
Consider us a partner that connects with you frequently and makes sure we are still on target to meet your specific goals.
Stop feeling stuck in a never-ending cycle of pitches that don't fit your needs. Instead, let Burney give you peace of mind and experience our care, competence, and customized approach to wealth management.